Pre and Postnatal/ Baby&Me Yoga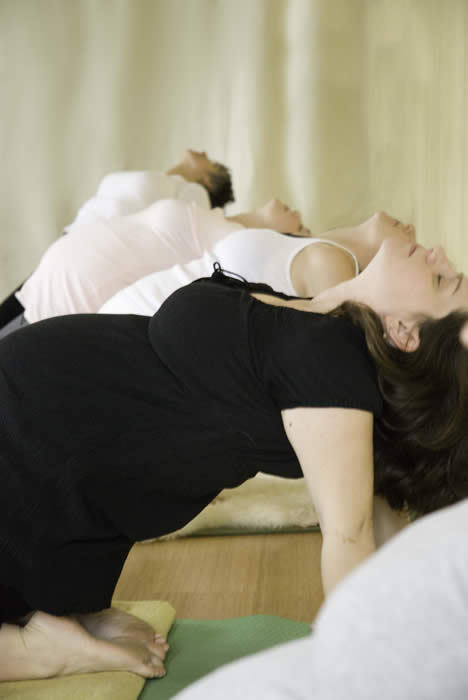 Prenatal Yoga ~ Drop-in classes with Ires Wilbanks
Wednesdays, 6:15-7:30pm
Saturdays, 11:15-12:45pm
Come move your body and enjoy meeting other mamas-to-be in a nurturing and supportive space.
Prenatal classes are specially modified for women in any stage of pregnancy. We begin with a guided Pranayama (breath work) meditation to experience the nourishing and calming benefits of breathing for two. Asanas (yoga postures) encourage openness and strength, preparing mind and body for the transformative journey through pregnancy and labor. We end with a soothing Savasana (deep relaxation) and chanting to honor pregnancy as a living prayer.
Eat something light before yoga, allowing about an hour to digest before class. Wear comfortable clothing that you can move freely in.
Testimonials
"Ires is a wonderful prenatal yoga teacher and doula. I would highly recommend her to anyone. Taking prenatal yoga classes helped me once again (I just had my third baby) prepare for a confident and comfortable birthing experience. Ires creates a warm, supportive and non-judgemental environment when teaching. I am very grateful to have had Ires be a part of my pregnancy and cannot wait to start taking Baby&Me yoga classes with her as well!" ~ Anneli Bailey
---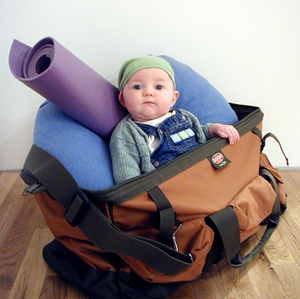 Postnatal/Baby & Me Yoga ~ Drop-in classes
~ for postnatal mothers and newborns six weeks to one year
Tuesdays, 11:30-12:30pm with Ires Wilbanks
Satrudays, 1:15-2pm with Ires Wilbanks ~ approximately 2 Saturdays per month.
Check web schedule for exact dates. Next dates are October 18 & 25. Other kids also welcome for this class, if well behaved! Regular drop-in or class card fees apply.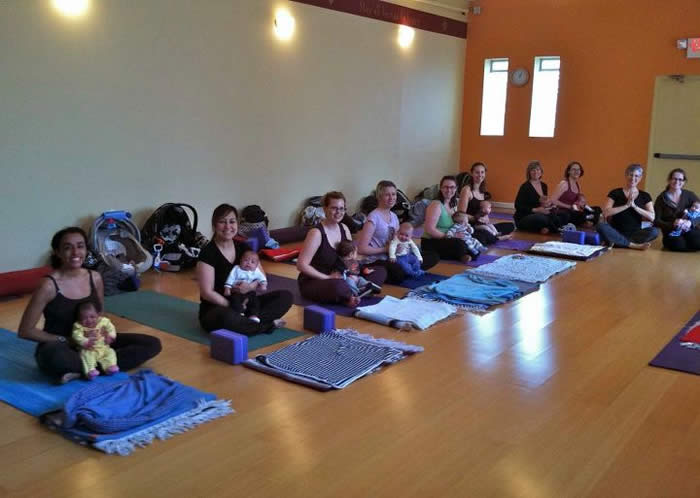 Yoga is an excellent way to restore and rejuvenate after baby arrives, to connect with other new moms and make friends for you and your baby! Mamas are guided through stretching, toning and strengthening asanas, coordinated with the breath and designed to integrate joyful bonding time with new babes.
This class is very accommodating as moms are encouraged to nurse, change diapers and soothe babies in the room as necessary, then rejoin the class when they can. When class ends there is time to relax with other new moms and babies and enjoy connection in a warm, supportive environment.
---
$18 Drop-in, $80 5 class-card, $150 10 class-card, $270 20 class-card
All class-cards have a one-year expiration date and are non-refundable.
Pre/Postnatal Massage & Reflexology with Debra Bernath, NY LMT
Shakti MOM Wellness Package
---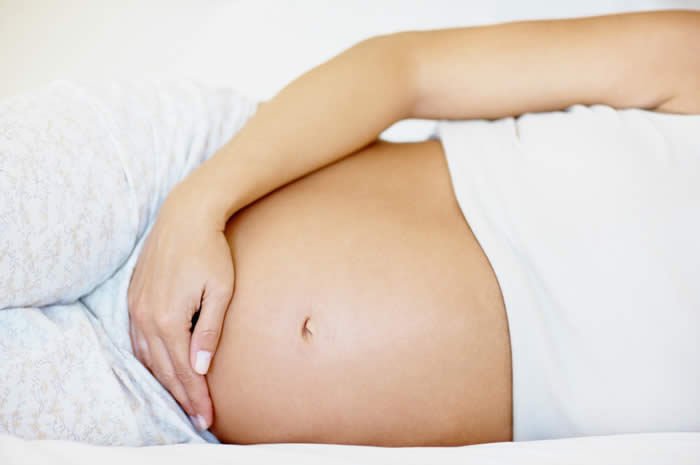 Childbirth Preparation: Deep Relaxation
with Ires Wilbanks
When: Saturday, October 11, 2-4pm
Cost: $40 per couple or $30 individual
Register: call 973-763-2288 or pay online
Questions: email Ires Wilbanks
Next Date: Saturday, December 13, 2-4pm
If any bodily process ever required a maximum degree of relaxation, it is birth." - Ina May Gaskin

Giving birth is an intense physical journey - one which requires a surrender of our usual mode of busyness. Our brains and hormones have a lot to do with the birth journey we take. This class is a practice session which allows you to get into the correct state of consciousness for giving birth.
Yoga Nidra, or "Yogic Sleep," is a practice designed to reduce brain activity and promote an overall sense of well-being. In this class, you will be guided through a yoga nidra designed specifically for labor and delivery. Ires will assist you into a very comfortable reclined position and then talk you through a 45 minute script using guided imagery and visualization.
In addition, we will do a simple writing technique to help uncover and release any subconscious fears.
---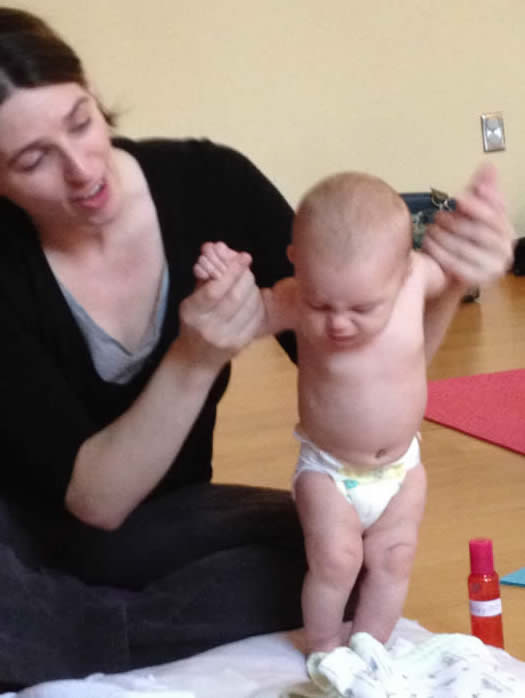 Infant Massage Workshop with Kelli DeFlora
For 2-week old babies up to 1 year and their caregiver(s), pregnant moms too!
When: Thursday, November 6, 2;15-3:30pm
Cost: $30 - pre registration only
Register: call 973-763-2288 or pay online
Questions: email Kelli DeFlora
Join Certified Infant Massage Therapist Kelli DeFlora as she demonstrates this holistic and natural way to promote infant health, improve parenting skills and deepen bonding. Infant massage incorporates nurturing touch, massage and reflexology in a loving, fun, one-on-one interaction that provides nourishment for baby's mind, body and spirit.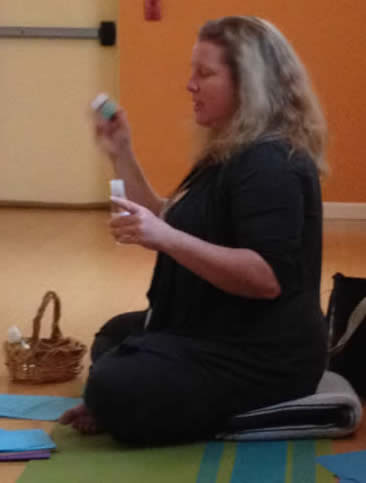 Kelli DeFlora is the mother of two children, born at home. She is a certified shiatsu practitioner, a Reiki Master and director of Perinatal Yoga at Starseed in Montclair, NJ. She is also an ordained
Interfaith Minister.

Kelli began her career in healing as a college student majoring in Physical Therapy and entered
into the practice and study of holistic health over 20 years ago.

She is also a Holistic Childbirth Educator and a birth doula, certified by DONA. Kelli believes "women deserve to be empowered throughout their pregnancy, enjoy community and have confident bodies and spirits.
---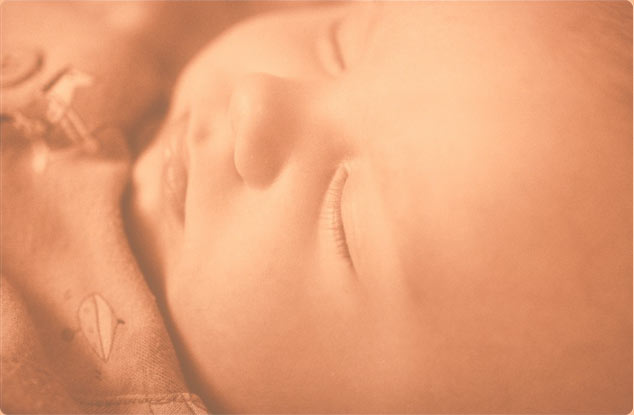 Labor & Delivery Workshop
with Ires Wilbanks
When: Saturday, November 8,, 2-5:30pm
Cost: $75 per couple, if preregistered by Saturday, November 1
Register: call 973-763-2288 or pay online
Questions: email Ires Wilbanks
Next Date: Saturday, January 10, 2-5:30pm
Giving birth is one of the most transformative events in a woman's life.
New Jersey has the highest rate of Cesarean births in the country. And many agree the rate in this state and nationwide is too high (1 in 3 births.) The reasons are layered and complicated, but many women are discovering it's time to take back their births.
In this intensive workshop you will learn how to improve your chances of a physiological birth.

Get insight into what to expect in a typical hospital birth and some of the ways you might avoid unnecessary interventions.

Learn how to use movement, touch and vocalization as natural comfort measures.

Discover birthing "secrets" that may allow you to experience a more efficient birth.
Testimonials
"I am so grateful that I was able to attend the L&D course. If it wasn't for this class, I don't think I would have been able to get through the birthing process the way I did. This is a must for anyone considering a natural childbirth. I learned so much about our bodies and birthing process. This was a hands on class where we were able to learn how to get through contractions and I found this to be so useful during my labor. We plan on taking this class again when we have our second child." Melissa

"My husband and I drove from Manhattan to attend the L&D class at Shakti. Ires changed the course of how I approached labor. I was about 5 months pregnant when we took the class. I'm thrilled to say I did get the birth I was hoping for!" Shiri
---
Doula Services with Ires Wilbanks
---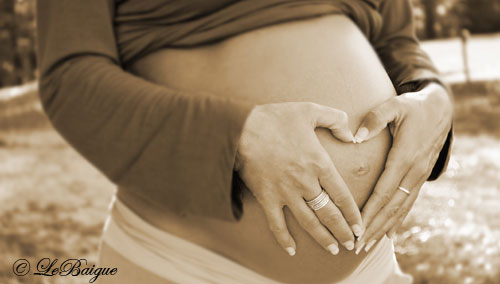 In her book, "Active Birth," Janet Balaskas argues that giving birth is the "Mount Everest of all physical functions."
A doula can serve as a sherpa on your birth journey, providing continuous care for you and your partner.

According to recent studies, women supported by doulas were more likely to have vaginal births, and less likely to have medical interventions ranging from forceps to C-sections. Ires use tools including yoga, massage, essential oils, and deep relaxation techiniques to help you stay focused and relaxed.

Many of her past clients have been yoga students and found that attending prenatal yoga classes and workshops on childbirth with Ires helped them have a positive and empowering birth experience.
Testimonials
"My VBAC would not have been possible without the support of Ires. She was a steady and tireless presence throughout my long labor for both me and my husband. When things got challenging Ires remained cool and confident, believing in me and the process without putting any additional pressure on me. With her calm and attentive support I was able to persevere, knowing she would be there for me no matter what kind of delivery I had. I will be forever grateful to her!" (Lisa G.)
"I felt so comfortable having Ires as our doula, having already known her as my prenatal yoga instructor from 11 weeks to the final days of my pregnancy with identical twins. She was so warm, excited & encouraging - she absolutely helped me to feel that giving natural, vaginal, painkiller- and epidural-free birth to our twin babies was a reachable reality, not the far-fetched pipe dream that some tried to persuade me it would be. Ires was always honest and realistic, noting that medical interventions might indeed be necessary at some point - in any birth - but that she could be there for me & for my husband to support us in our preferences. Well, not only did I give our babies that natural birth with Ires' support, but she stayed with us for what turned out to be a VERY long hospital process - and made it FUN! We laughed in the halls and did yoga poses up the walls!! She helped me through what I now know was transition, my moment of "I can't go on," and seemed to know the exact things I needed to hear. She helped me to utilize and validated the effectiveness of the hypnosis recordings I listened to during our entire birthing process. Ires clearly loves what she does, and believes in the true magic and spiritual unification that a birth brings to a family and the world. I could go on and on! Ultimately, we were moved that she was moved by our experience - she was the one who took our first new family photo in the delivery room, after all! - and we wouldn't have wanted it any other way. Thank you, Ires!!" (Jen J.)
Ires Wilbanks began practicing yoga in 2000 and has been teaching prenatal yoga and yo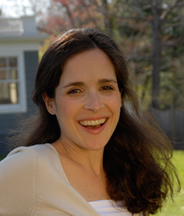 ga for labor and delivery since 2006. She received 3 certifications from Integral Yoga Institute in New York and taught there while living in NYC. Ires is also a DONA- trained birth doula and has been attending births since 2011.Ires's goal is to give couples information and tools they can use to approach their births with confidence, grace, and ease.Prior to teaching yoga, Ires spent nearly a decade producing television news for CNN and CBS. As a stressed out TV producer, she gave birth to her first child by Cesarean section at a New York hospital. When it was time to give birth to her second, she knew she wanted to do everything she could to have a VBAC and was prepared to do the work. Yoga gave her all the physical, mental, emotional and spiritual tools she needed and was able to have a wonderful birth. She is thrilled to share what she has learned with you.

If you're interested in talking to Ires about exploring doula services, contact her directly at ires@shaktinj.com
or visit her website www.yogadoula.weebly.com.