Teachers
---
Anna Winkler, E-RYT500, Director of Shakti Yoga & living arts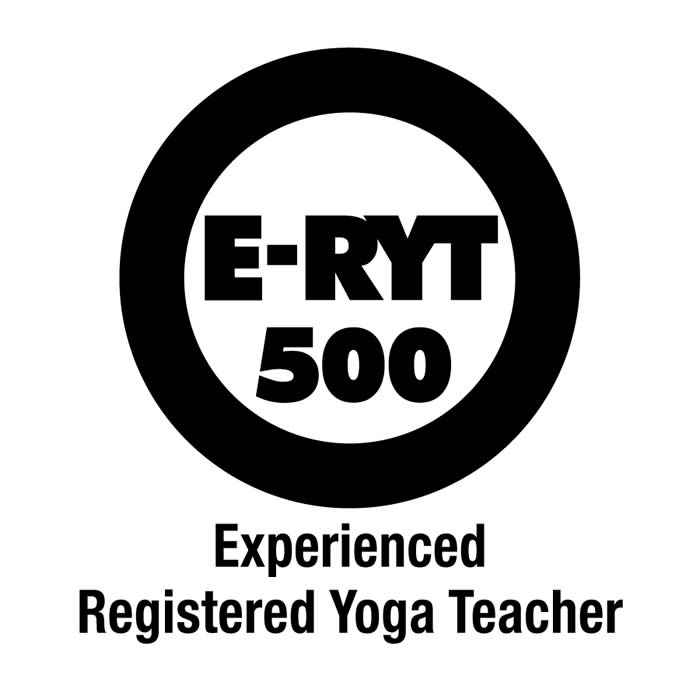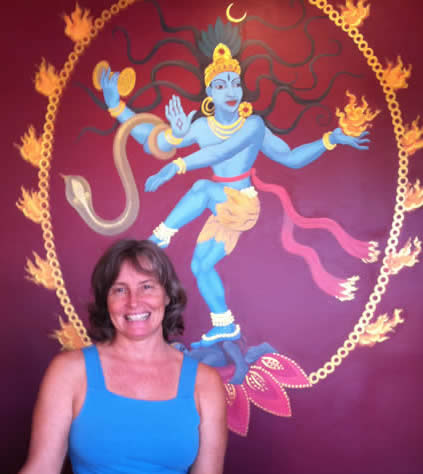 Anna has been practicing and teaching yoga since 1989. She was originally certified through the Sivananda Yoga Organization, where she served as a volunteer staff member for over 6 years. Among other things, she assisted in the Yoga Teacher Training courses and modeled for 2 yoga books during her time there: Yoga, Mind and Body and 101 Essential Tips: Yoga.
Anna has been practicing Ashtanga Yoga since 1997 with Eddie Stern at AYNY and teaching it since 2002. She has been studying Iyengar Yoga with Theresa Rowland since 2007 (where she attained her 500 hour Teaching Certification). She teaches an Alignment Based Hatha Yoga class (with Sun Salutations). Her Ashtanga Yoga classes are also heavily alignment influenced. Anna has been teaching in the Maplewood area since 2001, and is the founder and director of Shakti Yoga & living arts since June 2005 (formerly the Yoga Room in Millburn from 2001).
Anna's teaching style is both challenging and nurturing. With a dash of humor, a focus on alignment and sometimes just going with the flow, her classes will leave you feeling worked, yet tranquil and energized.
Anna is available for Private Yoga Lessons and Ayurveda Lifestyle Consultations. She also practices Thai Yoga Bodywork and Raindrop Techinque. She is currently pursuing her New Jersey State Massage License at TMTC in Westfield NJ, set to graduate iin June 2014!!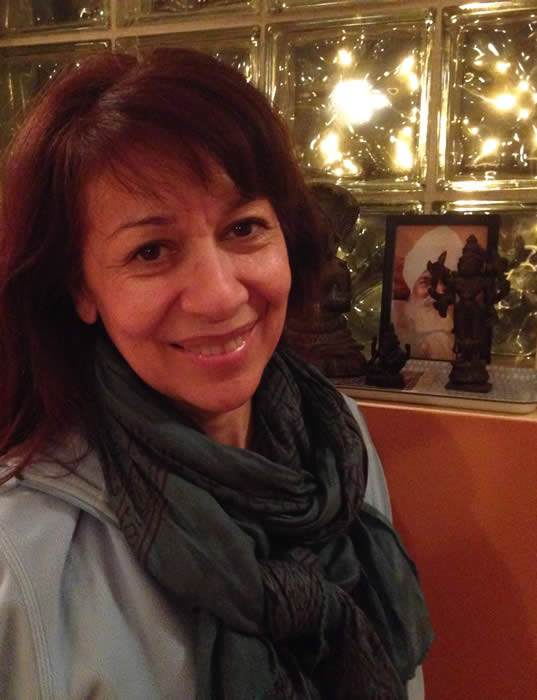 Ari was introduced to yoga in the early 1980's to better understand breathing and relaxation classes as preparation for the birth of her daughter. Soon after, she located one of the only yoga studios in San Diego (before yoga became as popular as we know it) and became immersed in Asana practice. Despite several relocations, including a few stints living overseas, Ari continued to practice while working in luxury retail management in NYC.
While coaching her husband on some stretches and poses to help with his injuries, he suggested that she teach yoga. Ari recently completed her teacher training at Elements Yoga Studio in Darien, CT, where she studied with Emma Magenta, Bernadette Birney and Martin Kirk.
In addition to yoga, Ari enjoys trail running and practicing flamenco. But what she enjoys most is sharing the joys and benefits of yoga.
Christina has practiced yoga on and off for 15 years but became a true devotee three years ago after leaving the publishing world to be a full-time stay-at-home Mom. She credits yoga with keeping her centered, healthy and sane while raising two active little kids.
She completed her 200-hour YTT with SHAKTIBODY's Anna Winkler and Debbie Kurilla in 2012.
Christina's classes are fun and challenging with a focus on breath and alignment.
Christopheray (AKA C-Ray) ~ E-RYT 500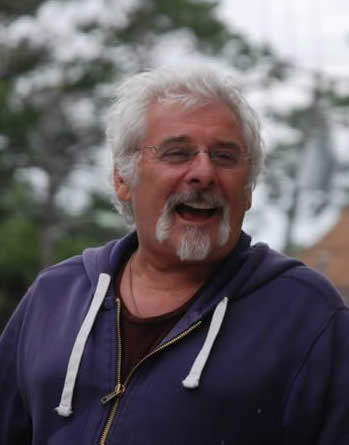 Christopheray [C-Ray] is a highly regarded yoga educator, with over thirty years of experience in a variety of yoga styles including Sivananda, Integral and Iyengar.
His practice is drawn from the teachings of the late Swami Satchitananda of the Integral Yoga Institute, Vipassana Meditation, and the Iyengar tradition, which he continues to study with Theresa Rowland of Studio Yoga in Madison.
You can ALLways be sure to have fun in his classes, and be taught disipline, self-study and surrender. C-Ray also includes breathwork and yoga philoshophy in his class.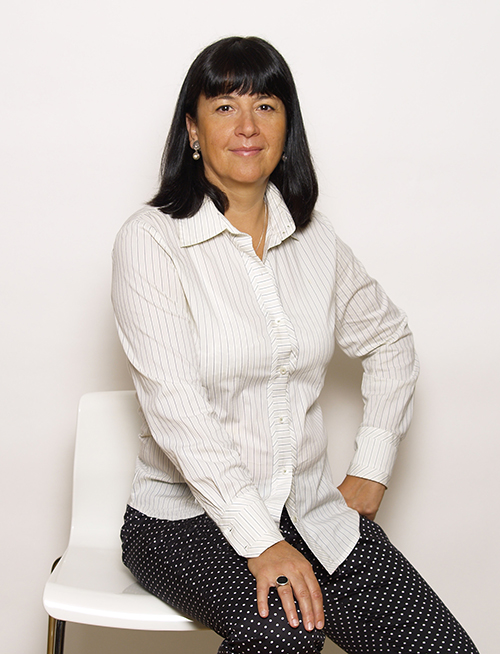 Dorit Tabak embarked on her yogic exploration when she came to New York in 1977 and started studying at the Arica Institute. The program explored ancient Eastern philosophies in the context of modern life and included a daily routine based on a combination of yoga poses and calisthenics. Since 1997 she has been practicing alignment based yoga at local classes offered by Studio Yoga, The Yoga Room with Anna Winkler, the JCC, and Shakti. Combining yoga with a regular diet of aerobics, step, and kick boxing offered a good prescription for staying fit and counter balancing long hours in front of the computer in her design practice.

Dorit believes that every body, at any age, physical ability and walk of life, can benefit from incorporating yoga into their self care routine. She hopes to make that a practical choice for as many people as possible.

Dorit is a recent graduate of the 200 hour Shaktibody Yoga Teacher Training program and is thrilled to be teaching and practicing with the Shakti family.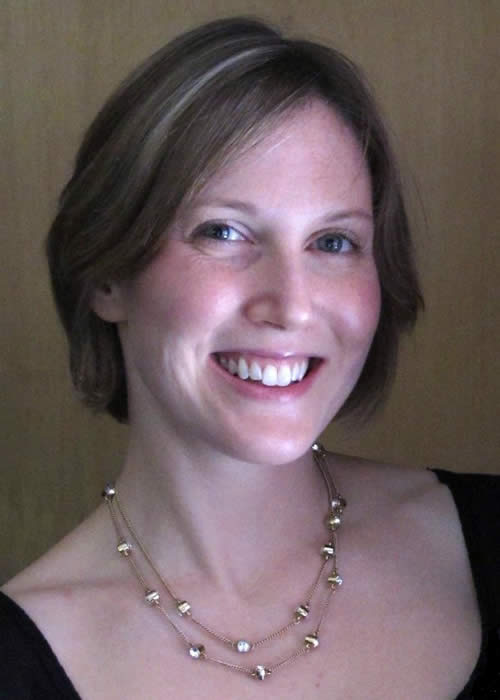 Emily came to her mat six years ago to add variety to her workout routine and ease the aches and pains caused by a decade of avid running. After leaving her first yoga classes feeling renewed, calm and truly happy, what began as a physical practice soon blossomed into so much more. During her pregnancy (which was an easy, beautiful experience because of Shakti's prenatal classes), Emily's commitment to her yoga practice intensified. Soon after the birth of her daughter in 2010 she decided to take her love of yoga a step further and train to become a yoga teacher. Emily recently graduated from SHAKTIBODY's 200-hour Teacher Training program and is thrilled to share yoga with her community!
A former NYC school teacher, Emily loves the art of teaching as much as she loves the practice of yoga. She infuses her classes with energy and enthusiasm and humor. She looks forward to sharing how the practice of yoga is the practice of being kind, being courageous, being confident, being happy, and being patient.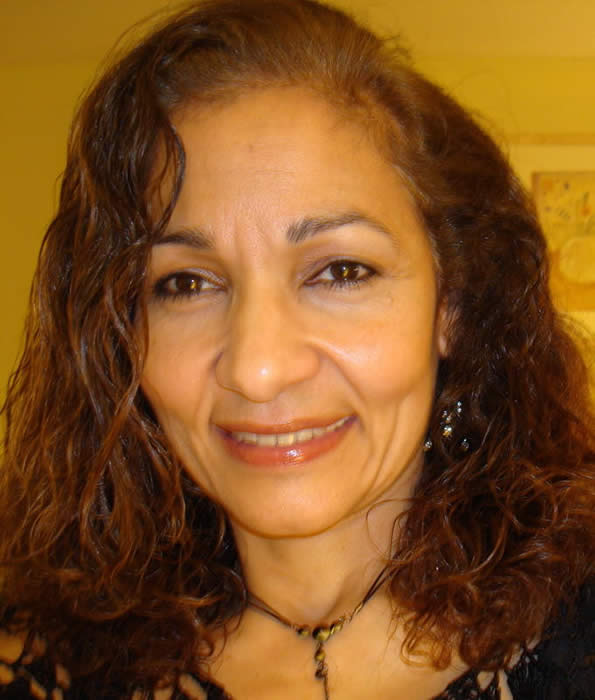 Evelyn discovered yoga after suffering a back injury in 1993. As her interest in yoga and her practice deepened, Evelyn found herself seeking to share yoga with friends and family by providing community classes for several years. In 2001, she completed her Teacher Training and Certification in Prana Yoga with Robyn Ross and Dr. Jeffrey Migdow at the Open Center in NYC. Evelyn's interest in working with individuals with health challenges and her desire to bring wellness into her own practice brought her to study Restorative Yoga with Cheri Clampett and Arturo Peal at Integral Yoga Center in NYC. In 2006, she completed 650 hours of training at Phoenix Rising Yoga Therapy Center and received certification as a Yoga Therapist and Practitioner.
Evelyn has been practicing yoga in a variety of styles during the last 16 years and she recently began teaching yoga in Maplewood.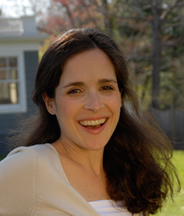 Ires teaches hatha, prenatal and yoga for labor and delivery. She received her certifications from New York's Integral Yoga Institute, where she also has taught. Ires is passionate about the many aspects of yoga and how it can transform people's lives. A former television news producer, she began studying and practicing yoga in 2000 to help relieve stress and started teaching in 2005.

Her prenatal yoga classes are guided by her own childbirth experiences—she attributes the practice to helping her achieve a vaginal birth after caesarean, or VBAC—and she is committed to sharing her knowledge of how yoga can help women release fear and have a safe and peaceful birth. She is also a birth doula and received her training with Debra Pascali-Bonaro in NYC. Ires has been attending births since 2011. Ires practices Ashtanga yoga and studies with Anna Winkler. She has also studied with Ashtanga teachers Eddie Stern, David Swenson, Nancy Gilgoff, Kino MacGregor, and members of the Jois family including Sharath and Saraswathi. Her classes draw upon her studies at Integral as well as the meditative intensity of her Ashtanga practice.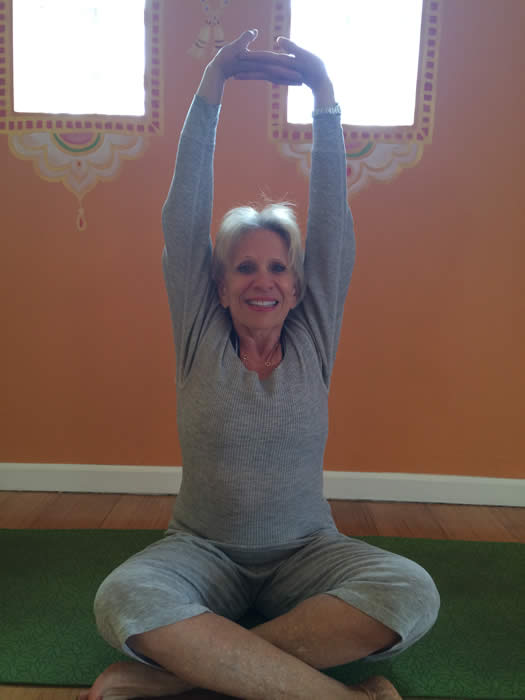 Karen discovered yoga in 1965, watching the new tv show " Yoga for Health." The linkage
of breath, movement and mindfulness tempered Karen's usual high intensity personality and brought her more happiness and contentment. She then studied at the Indian Cultural Center
in NYC, where she was asked to teach hatha yoga, as well as at the Vancouver Jewish Community Center in Vancouver, Canada.
After a 23 year career as the Executive Director of a child care center in Morristown, NJ, Karen studied vinyasa yoga and earned her 200 hour yoga teacher training certificate at the Ignite Yoga studio in Livingston. Her joy is to watch her students use yoga to be nurturing to themselves as they improve and develop their strength, flexibility and focus. She believes yoga is an instrument that makes life more enjoyable.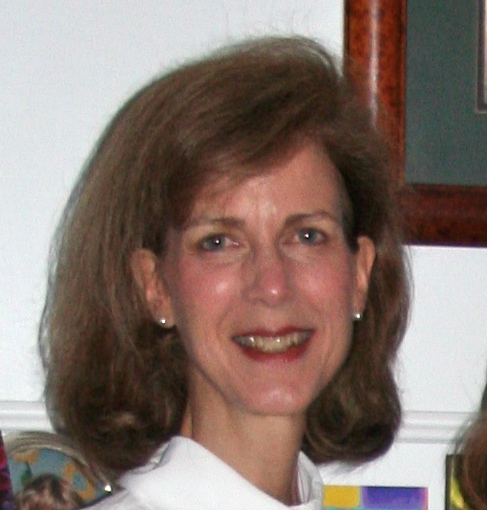 Introduced to yoga as a child, Kathleen rediscovered yoga 13 years ago after a serious challenge to her health. In 2008 she gave up the legal world to dedicate herself to the study and practice of Kundalini Yoga.
Kathleen trained and received her certification from Kundalini Yoga East in New York City in 2010. She is committed to sharing the gift of yoga to maintain physical health and peace of mind.
Milena, a community college teacher of English as a Second Language, became interested in yoga when she took a yoga class in college. Since then, she has had a personal yoga practice. After returning to yoga classes regularly 4 years ago, she decided to get training as a yoga instructor in order to share the benefits of yoga with her college students and fellow workers. She received her 200-hour yoga teacher training in asanas and pranayama from Integral Yoga Institute, NYC, and is also certified to teach chair yoga from Shakti Body.
Milena believes yoga has made her life fuller, more balanced, and peaceful, and that's what she would like to share with others who decide to explore the beauty of yoga.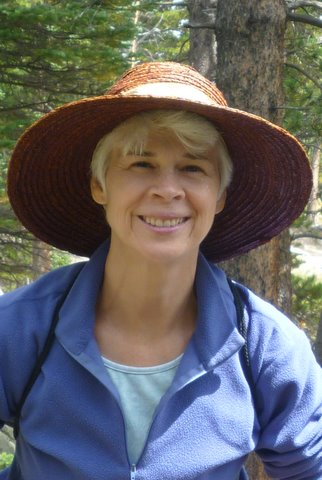 After briefly dipping into yoga once or twice but not quite "getting it," Susan started taking yoga classes regularly about 12 years ago. She was hooked when she realized that yoga was relieving her chronic neck and back pain. For years, it was purely a satisfying physical practice for pain and stress management. Classes at Shakti awakened her interest in the mental and spiritual aspects of yoga and a thirst for a deeper experience.
In Spring 2011, Susan completed her first 200 hours of teacher training with ShaktiBody, something she had wanted to do for some time. She is very grateful to her teachers, to her family, and to her fellow student teachers at Shakti for their support in this accomplishment.
In her classes, Susan strives to create a calm and loving atmosphere that encourages self-discovery of the multi-faceted connections of mind, body, and spirit through Hatha yoga.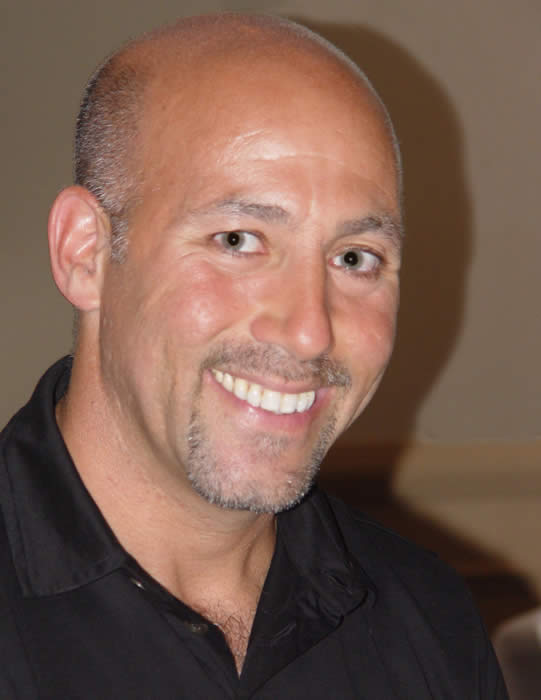 Tom started his yoga practice after suffering a back injury skiing in 2002. Within months, he began to receive not only the physical benefits of yoga practice, but the mental and spiritual benefits as well. An avid cyclist, skier and physical training enthusiast, Tom is particularly drawn to yoga because of how different it is from ordinary athletics and physical culture.
As his interest in yoga and his practice deepened, Tom found himself seeking to share yoga with friends and family. In January 2006, Tom attended the Sivananda Teacher Training Course in Garopaba, Brazil and obtained his teaching certificate. Through teaching yoga to beginners, emphasizing proper breathing and relaxation along with physical exercise, Tom hopes to share with others the benefits that he has enjoyed.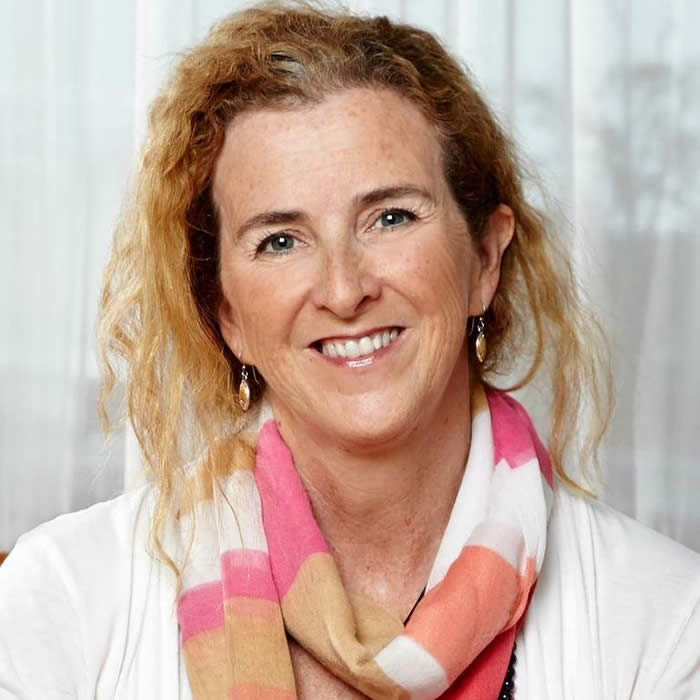 Trish is a teacher of Kundalini Yoga, the yoga of awareness. Trish's husband David first found Kundalini and introduced it to an unwilling Trish, but after that first class she was hooked on the freedom and inner peace it gave her.
Trish trained as a teacher in New York at Kundalini Yoga East and considers the training to be one of the most profound experiences of her life. It was a journey of self discovery and self mastery.
As an RN, Trish is greatly interested in health and wellness and the effects of Kundalini Yoga on the physical body, the mind and the soul body/spirit. In Kundalini Yoga the most important thing is experience. Joanie Schhwarz Photography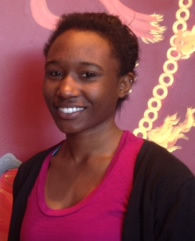 Varrita started yoga in 2010, after ending a 12 year gymnastics career. Her relationship with yoga can be compared to love at first sight - after her first class, she knew yoga was meant to be a part of her life and wanted to teach the beauty of the practice. Having been a gymnastics coach for 6 years helping people evolve in their own bodies is something Varrita is very passionate about. Recently certified through Frog Lotus Yoga, in Massachusetts, she studied both yoga and Thai bodywork with Jennifer Yarro.
Varrita believes restoring balance in the body, mind, and spirit is freeing and is grateful to be able to share this universal practice, of self discovery and self acceptance. Varrita's class is slow flowing with a focus on alignment.
---
Substitute Teachers
---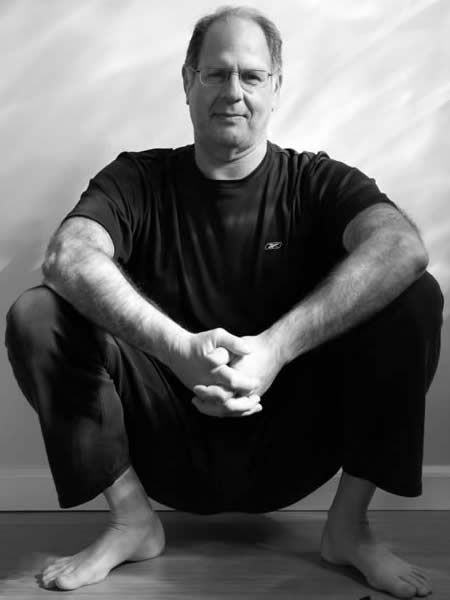 Al came to yoga in 1999. Over 10 years of practice, what started as a way to deal with physical ailments became a way of life. In April 2004, wanting to immerse himself in an uninterrupted practice, Al spent a month in the Sivananda Ashram at Paradise Island and earned his teaching certificate. His experience teaching during that month made him realize his desire to share Yoga.
Al sees yoga as a pathway to a strong, flexible body; a content, peaceful mind and a life in balance. He would especially like to introduce yoga to men as an outlet for stress. In his class, Al emphasizes deep relaxation in the postures and a calm uncluttered focus (Simple Yoga), and often discusses the "Yoga Sutras" during class.
Additionally Al has experience teaching students with neurological issues and recently attended a professional training session called "Strategies for Yoga Teachers" sponsored by the National Multiple Sclerosis Society. Joanie Schhwarz Photography

Bernadett is an advanced yoga practitioner and an accomplished neuroscientist with 13 years of experience. She holds Master's degrees in both Biology and Chemistry and a Ph.D. degree in Functional Neuroscience.
Bernadett discovered Iyengar yoga in 2000 and continues her studies with Theresa Rowland and Joni Wellness. She also studied with many of the senior Iyengar teachers from all over the world.
As a scientist, she has been searching for a better understanding of basic brain functions on a cellular level. Meanwhile, as a yoga practitioner, she has been investigating how yoga strengthens the body, lifts the soul and stills the mind.
In her teaching she combines her knowledge of science and Iyengar yoga in a clear and inspiring way.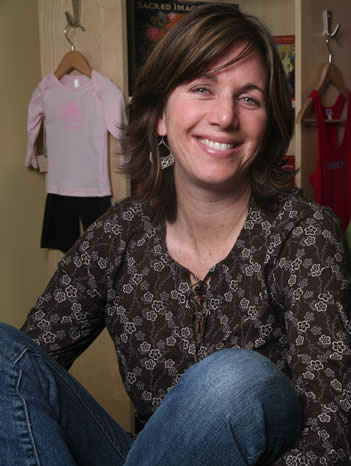 Gayle is a mother of two, writer, yoga teacher & passionate childbirth educator & advocate. For 15 years she has served mothers, fathers & babies as both a labor support doula & a postpartum professional. In 2005 she created Shakti Ma, directing the pre & postnatal yoga & childbirth education programs.
Gayle is a graduate of New York's Integral Yoga Institute& received her advanced pregnancy yoga certification from Gurmukh at GoldenBridge, NYC. She has completed additional pre & postnatal trainings with Kelli DeFlora of Montclair Baby & with Jennifer Pettit of Virayoga. She is commited to continually exploring & evolving in her own yoga, & to maintaining the ever-elusive balance of Sun & Moon. Both her teaching craft & her personal practice are inspired & fortified with the light of gifted teachers on her path. Much Gratitude to Schuyler Grant, Kevin Courtney, Annie Piper and Alex Auder.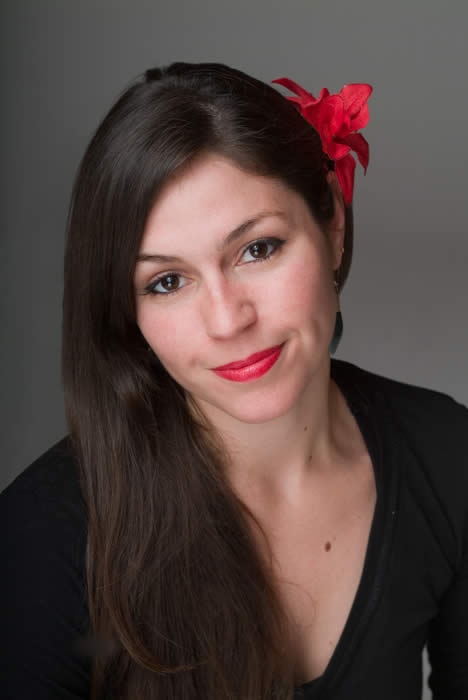 Jessica Elizabeth Heller MPS, ATR-BC, RYT is a 200-Hour RYT with Yoga Alliance. She completed her teacher training at the Shiva Shanti Yoga School in Rutherford, which incorporates the philosophies and practices of several lineages including Jivamukti, Ashtanga, and the Bihar School of Yoga.
Jessica is highly interested in the healing arts and aims to provide a space in her class that will encourage integration of mind, body and spirit through vinyasa, breath work and meditation, as well as spiritual and philosophical discussion. The physical aspects of the class (asana) will highlight proper alignment and will be safely modified for students of various levels.
Additionally, Jessica received her Masters of Professional Studies in Art Therapy at the School of Visual Arts in Manhattan and currently practices as a board-certified Art Therapist in New Jersey.