For Beginners
---
with Emily Ramos, Shira Pelleg & Al Macchi
Session Dates:
6 Tuesdays, 7:45-8:55pm, May 14 - June 18 with Shira Pelleg
6 Wednesdays, 12:45-2pm, May 15 - June 19 with Al Macchi
5 Sundays, 11:15-12:30pm, June 2 - June 30 with Emily Ramos
Cost: $90 for 6-weeks, $75 for 5-weeks, drop-ins welcome $18
You can still join the series at a prorated price in the 2nd week.
Register: call 973-763-2288 or pay online

Begin the practice you've always wanted or commit to deepening your existing practice.
Great for BRAND NEW BEGINNERS and practitioners looking to firm the foundation of their practice. In each session, we'll stretch, strengthen and move, applying a weekly foundational theme.
---
May
---
Energize & Balance the Chakras with AromaYoga ~ a 7 Class Series
with Susan Martz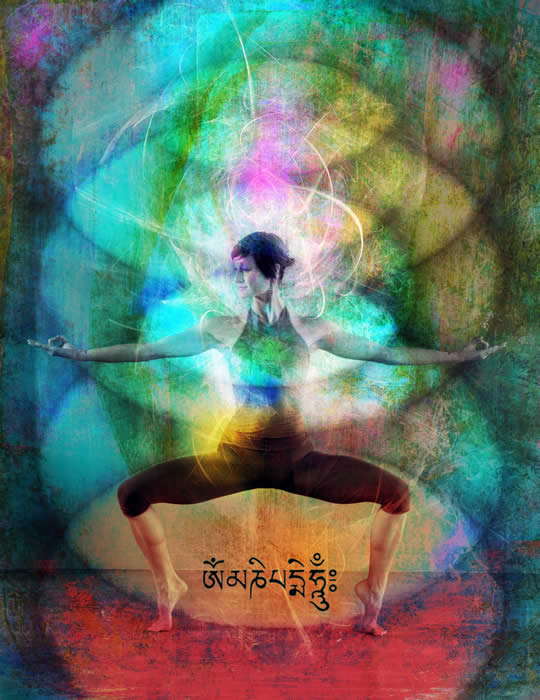 Awaken the Energy Centers of the Body
with Yoga and Essential Oils
All Levels Welcome!
When: 7 Tuesdays, 6:15-7:30pm, May 14 - June 25
Cost: $105 for 7-weeks, or $18 drop-in
Register: call 973-763-2288 or pay online
You can still join the series at a prorated price in the 2nd week.
Class begins with a short centering. From there you will be lead through a sequence of asanas with gentle pauses of Essential Oil applications, concluding the session with a blissful relaxation and meditation.
Witness Clarity of Mind ~ Energize your Yoga Postures ~ Breath-in Respiratory Healing ~ Relax into Bliss ~ Learn about your Chakras ~
Like yoga, essential oils are thousands of years old and have been tied with yoga in ancient India. Early yogis prized these oils "Attars" for their ability to calm the mind and enhance meditation. When paired with your yoga practice, pure therapeutic grade essential oils can enhance and deepen your experience. The scents and applications of therapeutic grade essential oils are transmitted on a molecular level directly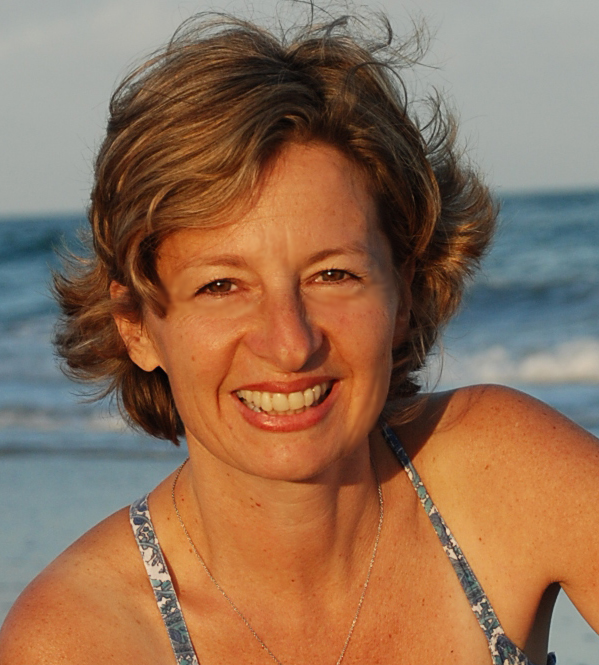 to the part of your brain that controls emotional response and memory. Therapeutic grade essential oils also help the practitioner find more balance, energy and deep relaxation.
The chakras are 7 major energy centers corresponding to vital points in the body (plexuses of arteries, vens and nerves) and the endocrine system. They also correspond to Maslow's Hierarchy of Needs and have parallelities with many major religious and philosophical systems. They are classical to Tantric Hinduism and Buddhism.
Susan Martz, Certified Yoga Instructor, Broadway Performer & Mom, has taught Yoga, Fitness and Wellness for over 15 years. She continues to assist her students and colleagues with the health challenges they face using Therapeutic Grade Essential Oils. Her passion is raising environmental awareness and helping
others empower themselves toward personal healing.
---
Wu Ming Qigong for Breast Health
with Debra Bernath, LMT, Qigong Meridian Therapy, Reflexology, Dragon's Way & Breast Health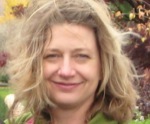 When: 4 Sundays, May 19 - June 9, 4-5pm
Cost: $50 for 4 weeks or $15 drop-in
Questions: debrabernath@gmail.com or call Debra at 917-353-7363
FREE Open House: Sunday, May 5, 4:30-5pm
Learn 7 powerful Wu Ming Qigong for Breast Health movements and other helpful lifestyle and food tips which benefit breast health from the Chinese medicine perspective.

From the Chinese medicine perspective, true health can only be gained from a strong internal energy system. When energy stagnation in the breast area is not addressed and certain conditions such as chronic stress, poor diet and life imbalances are present, it will ultimately lead to physical manifestations of disease such as calcifications, cysts, and breast lumps.
Self-healing Qigong movements for Breast Health stimulate the energy flow along the key energy pathways running through the breast area. TCM (Traditional Chinese Medicine) believes that before physical problems appear, they first occur at the energy level and then manifest on the physical level. Qigong works on this energy level, strengthening "Qi" or life force and supporting the immune system.
New Student Special! Discounts on QMT treatments with Debra during the course, 1 hour sessions $10 off, 1/2 hour sessions $5 off.
---
Take Charge of the Life you Have, so You can Live the Life you Love
Join Denise Rizvi, ND for this introductory class on Mind Mastery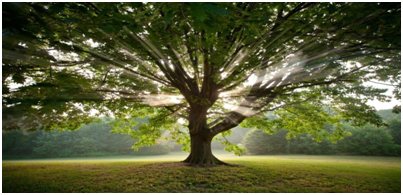 FREE Intro Class ~ Friday, May 31, 10:30-11:30am
Register by May 31 ~ $70 for the 4-week series
When: 4 Fridays, 10:30-11:45am, June 7-28
Cost: $80 for 4-weeks, or $25 drop-in
Register: call 973-763-2288 or pay online
Questions: email Denise or www.DeniseRizvi.com
Create the life that you would love to live.
Everything starts with our thoughts. Many of our thoughts can make us feel out of control and overwhelmed. These untrained thoughts often create emotions and reactions that leave us exhausted.

Using a unique process of cognitive re-patterning, Denise Rizvi will teach you to train your thoughts to create emotions you want to experience, regardless of the circumstances.

Through mind mastery techniques, meditation, journaling and focused self awareness you will be able to release and replace limiting feelings of powerlessness, fear and confusion. With the tools you learn in this class you can create a new story for your life. A story that you choose, one of fulfillment, self control and a peaceful, organized mind.

Feel the difference when you take charge of your life, one thought at a time!
Denise Rizvi is a Doctor of Naturopathy, Meditation Teacher and Soulful Life Coach. She offers workshops and private sessions on Taking Charge of Your Life through a unique cognitive re-patterning process. She is board certified with the American Association of Drugless Practitioners. She completed a two year intensive program with Alberto Villoldo, PhD & The Four Winds Society's Healing The Light Body™ in Inka Shamanic Energy Healing. She is certified through Vianna Stibal's Natures Path in Theta™ Core Belief healing, DNA 1 & 2.
---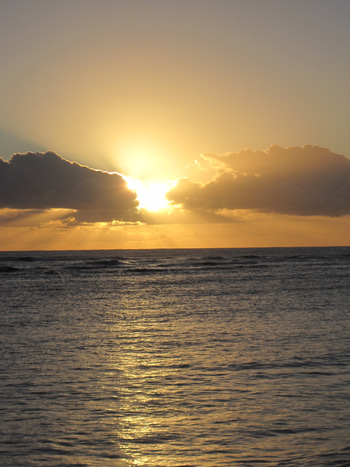 Meditation and Reiki with Zintis
~ Relax, Breath, Get Grounded, Energize, Heal ~
When: Fridays, 11:45-12:45pm, May 31, June 14 & (possibly) June 28
Cost: $10
Register: call 973-763-2288 or pay online
RSVP or Questions: call Zintis at 845-701-1982 or email
The Circle will include a brief introduction about using Reiki and Meditation, separately or in conjunction, to alleviate stress, assist your yoga practice and benefit you in many aspects of your daily living.
The main part of the program is group meditation and healing.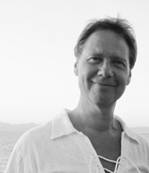 Zintis is a Reiki Master and has been practicing since the early 90's. Trained by John Davis in NYC, he adheres to the principals of the original Usui Shiki Ryoho system.
Zintis does private sessions, as well as teaching classes, seminars and trainings throughout the country, in Mexico, London and Riga, Latvia! He has recently moved to Montclair.
---
June
---
Meditation, Dharma Talk & Tara Practice Transmission
with Sangyum Kamala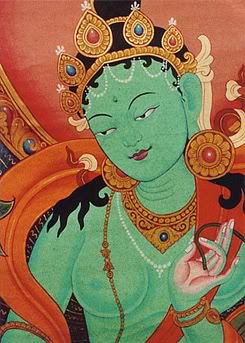 When: Friday, June 7, 7:30-9:30pm
Suggested Donation : $25 advance, $35 day of
RSVP or Register: call 973-763-2288 or pay online
Please join us for this rare and auspicious opportunity to sit with a FEMALE! Tibetan Meditation Master with noble lineage, long-term practice, wisdom and compassion.
An Oral Transmission is a process where the teacher introduces the students to a specific type of practice which is geared to helping the practitioner reveal the very nature of their mind, the Buddha nature within, and the enlightened qualities inherent in us all. Here the teacher is also offering the student instructions and techniques for meditation in order to remove obscurations to their enlightened nature. The student is then authorized to practice the unbroken lineage of meditation instructions given, with all the blessings of the lineage gurus. By receiving the transmission and meditating upon the instructions one can become free from the disturbing emotions which are not the nature of one's mind, and eventually become fully enlightened.
A transmission such as this can be received with two motivations - as a blessing to make a connection to the spiritual path, and to commit to practicing its meditation.
Green Tara is the mother of all the Buddhas and the embodiment of all Buddhas' activities. By meditating on Green Tara we are connecting with her enlightened qualities within ourselves. One can quickly remove all obstacles and speed the success of all ones wishes. One can also obtain protection from the eight great fears, which affect us all. These fears manifest as the distorted reflections created by pride, delusion, anger, envy, wrong views, avarice, attachment and doubt. Tara helps all those who suffer from these inner negative emotions.

Sangyum Kamala was born in northern India into an extraordinary Dharma lineage. Her father was renowned as a Terton in the Nyingma Lineage. He journeyed in Sikkim and propagated the Buddhist teachings throughout Tibet, Nepal, Sikkim and India in both conventional and charismatic styles. Her mother was a great practitioner and dakini who devoted her entire life to Dharma practice. When she passed away at age 83, her body remained in meditation for 7 days, and a circular rainbow appeared in the sky over her room.

Sangyum was raised in an environment infused with Dharma practice, the blessings of faith and the power of Secret Mantra. She met her root Guru HH Dudjom Rinpoche together with Chatral Rinpoche in Simla at age 13. Her father was also a student of HH Dudjom Rinpoche, and her grandfather was Gyachok Lingpa, a famous Terton and doctor from Golok, Serta, and was a student of Dudjom Lingpa. At the age of 20, she married Chatral Sangye Dorje, the greatest living Dzogchen master today. They have now been married for 50 years.
---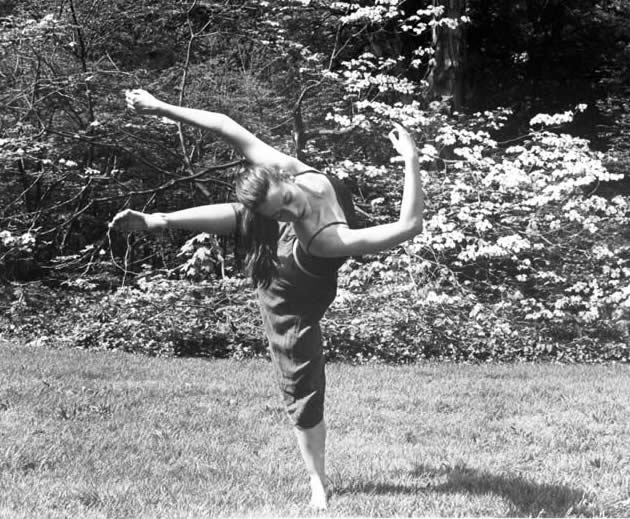 with Heather Harrington
When: Friday, June 14, 7:30-9pm
Cost: $15
Register: call 973-763-2288 or pay online
RSVP or Questions: email Heather
Find your Flow, Get into your Groove, Move with Magic!
The class will be begin with a gentle warm-up of each body part, awakening the possibilities of movement from the fingers to the toes. Different modalities will be used to initiate movement and expression, either through guided imagery, directed use of body mechanics, silence or carefully selected music choices. Uninhibited movement that originates from an intuitive, primal, subconscious level will be explored.
This class is not about dance technique , it is about finding a way to use your body to express states of being.
Heather Harrington began as a competitor ice skater and professional modern dancer. She has danced with the Martha Graham Ensemble, Bella Lewitzky Dance Company, and she had her own modern dance company, Heather Harrington Dance Company, for 7 years in NYC. She is currently an adjunct professor of modern dance and theory at Kean University and she is a Pilates teacher at Core Pilates in Maplewood.
---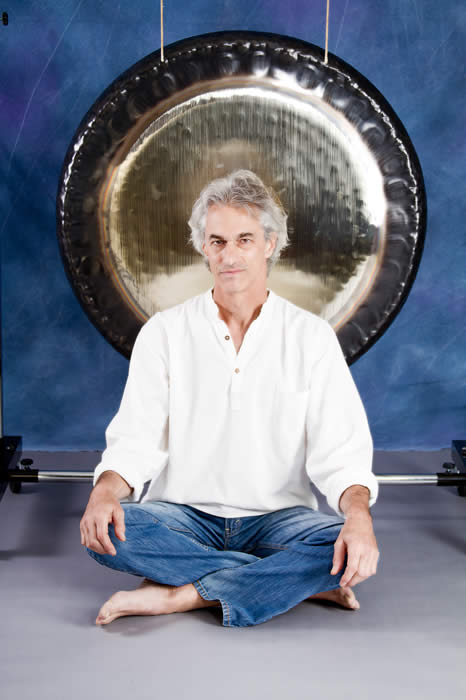 with Marco Dolce
When: Summer Solstice - Friday, June 21, 7:30-9pm
Cost: $25 advance, $30 day of
Register: call 973-763-2288 or pay online
The Gong Bath is a sacred sound immersion that induces spontaneous meditation and facilitates the movement of postive life energy throughout the body. The Gong Bath promotes healing and awakens the consciousness for transformation.
The Earth Gong is a rare and magnifecent instrument, a large gong tuned to the vibration of AUM, the Universal Chord, and to the fundamental vibration of Planet Earth as she revolves around the Sun.
The Earth Gong Bath is presented by Marco Dolce, an internationally acclaimed recording artist, musician, sound healer and sonic explorer. His original music for singing bowls and gongs, released under the name Xumantra, has touched the lives of tens of thousands of fans around the world, and is in use by yoga practitioners, alternative health practitioners, meditators, and spiritual seekers everywhere. www.earthgongbath.com
---
July
---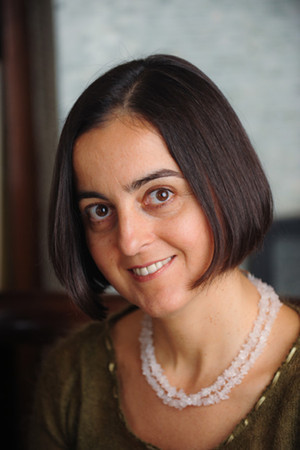 with Madalina Blanton
When: Friday, July 26, 7:45-9pm
Cost: Suggested Donation $15
RSVP or Questions: (347) 526-4748, madalina@soultoearthhealing.com or www.soultoearthhealing.com

Join us for an evening of Reiki. The Reiki System of Natural Healing helps reduce stress and induces great relaxation. Reiki can also relieve pain, balance emotions, enhance focus and help with personal healing. The evening will include:
Guided Meditation

Breathing Exercises

Mini Reiki Sessions

Q&A
All are welcome, no need to be Reiki certified. Please join us for an evening of healing and relaxation.